About Ultra Drugs Pvt. Ltd. | Your Trusted Pharmaceutical Manufacturing Partner
We, Ultra Drugs Pvt. Ltd. are a WHO, GMP & ISO 9001:2015 Certified Company. It is located in an Excise Free & Pollution Free Zone IN Baddi, Himachal Pradesh. We started in 2007 with a single unit in Baddi & now we have expanded to Herbal, Cosmetics & Clav preparations. We are a 16 years old Manufacturing Company with state of the Art Technology.
Directors of Companies are from Pharmaceutical background & includes Doctors so Expertise is our Forte. We have been Awarded by DCGI (Drugs Controller General of India), by Chief Minister of Uttarakhand & an International Award in Dubai & Nepal.
Ultra Drugs Pvt Ltd, Baddi (India) is one among the largest contract manufacturing pharmaceutical company of Baddi in Solan district of Himanchal pradesh. The company deals in the manufacturing of formulations. The company had started its Commercial Production from 2007 and is currently supplying to almost 1000+ pharmaceutical companies across India. In a short span of time the company has gained a trust among all the customers, for its Product Efficacy, Quality output and Timely delivery.
Pharmaceutical Excellence. Trusted Recognition
With dedicated pharmaceutical personnel and standardized practices, Ultra Drugs Pvt Ltd has been successful in attaining national recognitions in the Pharmaceutical fraternity. The organization is currently certified with cGMP, WHO-GMP & ISO 9001:2015 certifications .
The company is run by a team of business professionals having hands on experience in the field of pharmaceutical industry for a period over two decades.
To provide a stable supply of top-quality pharmaceutical products.
To provide the highest quality medical information for healthier life.
To be an ethical, trusted, and respectful partner Accountability.
Dedicated to customers Services, innovations in the field of medicine to deliver optimal outcomes.
Strongly committed to business ethics.
To be accountable for achieving our goals.
To demonstrate professionalism, respect for others, and teamwork.
Customized packaging as per the customer and market requirements.
To contribute to the enrichment of quality of life around the world through the creation of innovative pharmaceutical products, and through the provision of pharmaceuticals addressing diverse medical needs.
Not just better healthcare, but a better healthcare experience.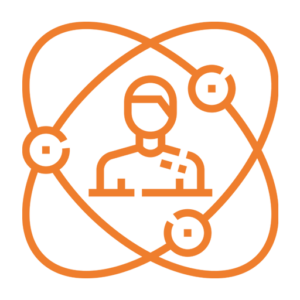 To provide all kind of medicines be it Allopathic, Herbal, Ayurvedic, Cosmetics to all under one roof. & To provide affordable medicines to all.
Our plant are certified by Drug authorities with cGMP certifications of Schedule "M" & WHO-GMP Norms & ISO 9001 :2015.
Navigate to Ultra Drugs Baddi on Google Maps!